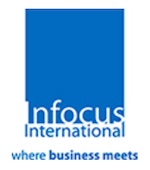 Singapore, Jan 26, 2023 – (ACN Newswire via SEAPRWire.com) – Infocus International Group, a global business intelligence provider of strategic information and professional services, has launched a brand-new virtual course – Corporate & Virtual Power Purchase Agreements and it will be commencing live on 14th February 2023.
This interactive 5-session workshop will provide clear explanations of the new models of Corporate & Virtual PPA contract structures, risk allocation, and tradeability to ensure contract bankability, of allowing RE investors, suppliers, and consumers to compete in green energy markets and power pools. The practical models for C&V PPA credit enhancements will be demonstrated through a series of real case examples of C&V PPA contracts, renewable project finance transactions, and competitive energy markets.
This workshop features a dynamic combination of experiential exercises and practical case studies to reinforce the ability of participants to actually apply C&V PPA analysis, structuring, and negotiation techniques to real transactions and contracts. Case studies of C&V PPA transactions will feature the real-world details of PPA feasibility reviews, contract structures, impact assessments, and REC and EAC valuation and monetization to provide participants with a first-hand understanding of the challenges of C&V PPA transaction documentation.
Why attend:
– Understand current & emerging methods of ammonia production
– Assess the market utilisation of ammonia today, including its linkages with other sectors (including carbon capture and utilisation)
– Identify the proposed growth paths for clean ammonia, including its expansion from chemical commodity to energy carrier or fuel
– Quantify the potential scale of the market opportunities, in energy and economic terms
– Analyse the co-existence / competition options for hydrogen and ammonia in different applications: which factors will most determine the market outcomes?
– Review project announcements from around the world, including realistic timeframes and dependencies
– Understand the practical and investment barriers to clean ammonia markets, including issues of product safety, handling and risk
Want to learn more?
Simply email esther@infocusevent.com or call +65 6325 0210 to obtain your FREE COPY of the event brochure. For more information, please visit www.infocusinternational.com/corporate-ppa
About Infocus International Group
Infocus International is a global business intelligence provider of strategic information and professional services for diverse business communities. We recognise clients' needs and responds with innovative and result oriented programmes. All products are founded on high value content in diverse subject areas, and the highest level of quality is ensured through intensive and in-depth market research from local and international insights. For more information: www.infocusinternational.com
Copyright 2023 ACN Newswire. All rights reserved. (via SEAPRWire)