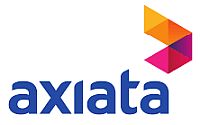 BARCELONA, Mar 6, 2023 – (ACN Newswire via SEAPRWire.com) – The culmination of MWC Barcelona 2023 on 2 March saw Axiata Group Berhad positioned to take the lead in Asia in deploying GSMA Open Gateway, joining other leading telcos to herald a new wave of digital services and apps at the mobile telecommunications convention.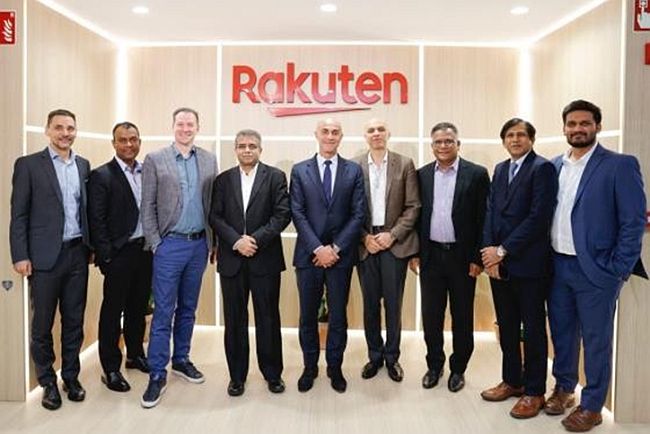 Representatives from Axiata Group Berhad, Axiata Enterprise and Rakuten Symphony meeting at MWC Barcelona 2023: Thomas Hundt, Group Chief Strategy & Technology Officer, Axiata (3rd-L); Dr Hans Wijayasuriya, Joint Acting Group CEO, Axiata (4th-L); Dr Gopi Kurup, CEO, Axiata Enterprise (4th-R); and Rabih Dabboussi, Chief Business Officer, Rakuten Symphony (Center).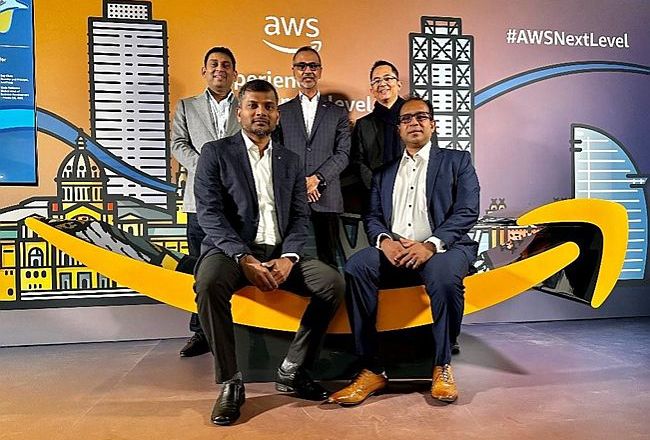 Vikram Rao, Head of Enterprise, ASEAN, AWS; Jayanth Nagarajan, Head, Telecommunications Industry, Asia Pacific & Japan, AWS; Haris Izmee, Managing Director, ASEAN Growth Markets, AWS (Back L-R); Namal Jayathilake, Chief Technology Officer, Axiata Digital Labs; Thushera Kawdawatta, Chief Executive Officer, Axiata Digital Labs (Front L-R)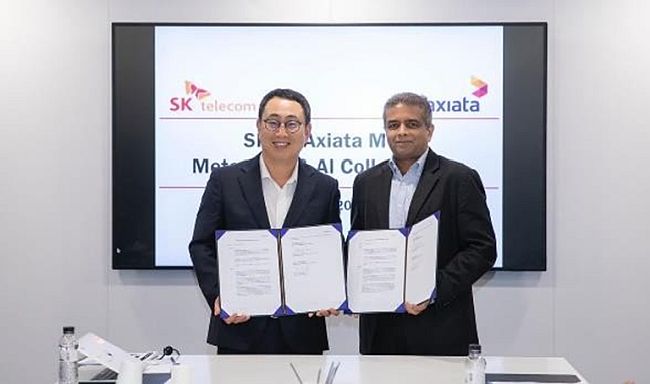 Dr Hans Wijayasuriya, Joint Acting Group CEO of Axiata (R) inks MOU with Ryu Young-sang, CEO of SKT (L) in partnership for the ifland metaverse platform.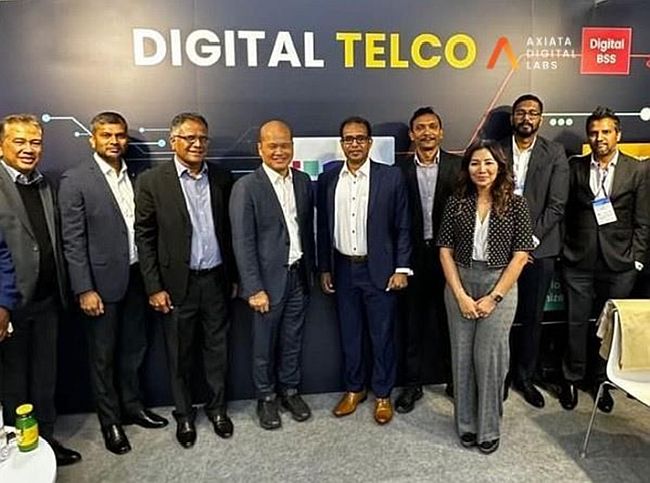 Tan Sri Shahril Ridza Ridzuan, Chairman, Axiata Group Berhad (4th-L) is welcomed by Thushera Kawdawatta, Chief Executive Officer, Axiata Digital Labs (5th-R) at the Axiata Digital Labs showcase during MWC23 in Barcelona.
GSMA's Open Gateway initiative was launched on the opening day of MWC on 27 February 2023. Supported by 21 Mobile Network Operators (MNOs) globally, the framework of universal network Application Programmable Interfaces (APIs) is designed to provide universal access to operator networks for developers. The GSMA-led initiative is a federated approach to harmonise the industry around Open APIs and represents a paradigm shift in the way the telecoms industry designs and delivers services in an API economy.
At the GSMA Pavillion, Axiata showcased the Axiata Digital Concert Platform, featuring MetaStage, the Group's first ever metaverse concert powered by Axiata Digital Labs' (ADL) Axonect, and hosted by Sri Lanka's Dialog Axiata and Indonesia's XL Axiata. The immersive musical fest showcased GSMA's Open Gateway APIs for Number Verification (SMS 2FA), Device Location and Carrier Billing.
Enabling Digital Transformation
ADL, a telco-focused software and solutions provider, delivered MetaStage through its Axonect Enterprise Enabler Product Suite. This proof-of-concept showcased the suite of services available to MNOs to enhance existing services and deploy new ones to its customers. ADL's demonstration of the GSMA Open Gateway-compliant Axonect Product Suite highlighted its potential as a powerful tool for digital innovation and transformation.
This was further underscored by its collaboration with Amazon Web Services (AWS) announced on 1 March 2023, whereby ADL will begin providing Axonect Product Suite running on AWS. With this collaboration, ADL will be able to provide customers with its suite of systems and tools, such as its Digital Business Support System (BSS), 5G and cloud optimized business-to-business (B2B) and business-to-consumer (B2C) platforms, and multi-domain orchestrators on AWS. ADL's customers will have access to AWS's global infrastructure and the breadth and depth of cloud capabilities.
Communication Service Providers (CSPs) will also be better supported as they embark on the transformational journey along the Telco to TechCo continuum, moving beyond traditional connectivity to platform-based products and services as part of an ecosystem, thereby reaping benefits such as improved performance, a competitive advantage in big data, and new revenue streams.
Partnership with SK Telecom for 'ifland'
At MWC Barcelona 2023, Axiata also signaled its strong interest in bringing the metaverse platform 'ifland' developed by South Korea's SK Telecom (SKT) to its markets. A Memorandum of Understanding (MoU) was signed between the two telco giants on 28 February 2023, enabling Axiata's subsidiaries the ability to develop metaverse platform business models and support AI-based opportunities that are market competitive.
The signing, represented by SKT's CEO, Ryu Young-Sang and Axiata's Joint Acting Group CEOs, Dr Hans Wijayasuriya and Vivek Sood, is part of Axiata's digital transformation and inclusivity strategy.
"As part of the Group's vision to be The Next Generation Digital Champion, we are deeply committed to leveraging emerging technologies towards the inclusive advancement of Societies and Economies across Asia," said Dr Hans Wijayasuriya, who is also Axiata's CEO of Telecommunications Business and Group Executive Vice President. "We are proud to partner with SKT and the ifland platform and consider the partnership a significant component of our participation in the metaverse going forward."
All in all, this week at Barcelona was pivotal in Axiata's journey towards becoming The Next Generation Digital Champion, putting in place the building blocks to enable the ecosystem for digital telcos to move into their new future.
About Axiata
In pursuit of its vision to be The Next Generation Digital Champion, Axiata is a diversified telecommunications and digital conglomerate operating Digital Telcos, Digital Businesses and Infrastructure businesses across a footprint spanning ASEAN and South Asia.
The Group has controlling stakes in market-leading mobile and fixed operators in the region including 'XL' and 'Link Net' in Indonesia, 'Dialog' in Sri Lanka, 'Robi' in Bangladesh, 'Smart' in Cambodia and 'Ncell' in Nepal while 'CelcomDigi' in Malaysia is a Key Associate Company. Axiata's regional digital business verticals comprise 'Boost' a fintech company, and 'ADA', a digital analytics and AI company. 'EDOTCO' is among the top 10 independent TowerCos globally, operating in nine countries to deliver telecommunications infrastructure services.
As a committed and long-term investor, the Group actively supports and drives young talent development; community outreach; as well as climate change initiatives. Axiata's broader goal of Advancing Asia aims to piece together the best in the region in terms of innovation, connectivity and talent to drive digital inclusion and sustainable progress across our markets. Find out more at www.axiata.com
Axiata Group Berhad [XKLS: 6888][RIC: AXIA:KL ][BBG: AXIATA:MK][OTC: AXXTF]
Copyright 2023 ACN Newswire. All rights reserved. (via SEAPRWire)