KUALA LUMPUR, Jan 19, 2023 – (ACN Newswire via SEAPRWire.com) – Aneka Jaringan Holdings Berhad (Bursa: ANEKA, 0226), a basement and foundation construction specialist, today announced that the Group recorded a 26.92% gain in revenue to RM52.85 million for the first quarter ended 30 November 2022 (1Q FYE2023) compared with RM41.64 million in the corresponding quarter of the previous financial year (1Q FYE2022).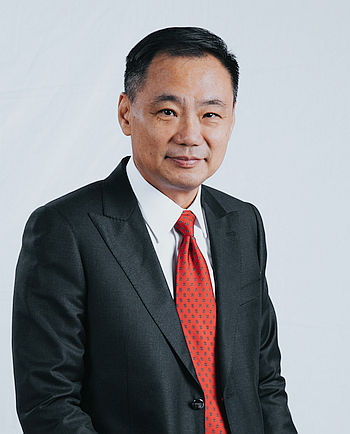 Managing Director of Aneka Jaringan, Pang Tse Fui
In the quarter under review, the Group registered a narrower loss after tax (LAT) of RM4.62 million compared with LAT of RM5.41 million in 1Q FYE2022. Gross loss decreased to RM0.95 million in 1Q FYE2023 compared with gross loss of RM2.88 million in 1Q FYE2022 on a decline in material costs.
Managing Director of Aneka Jaringan, Pang Tse Fui said, "The Group continues to assess and monitor risks while selectively tendering for projects. We have secured RM52 million in contracts in FYE2023 and we are also increasing capacity in Indonesia to leverage on the country's growing infrastructure needs while monitoring developments on the new Indonesian capital of Nusantara in which we believe would present us a lot of opportunities."
"Although we have seen material prices stabilized, it remains a concern along with energy and labour costs. China's relaxation of its zero-COVID policy and the reopening of its economy may mean volatile material prices as demand grows. To lower labour costs, the Group will be replacing its outsourced workers with newly recruited foreign workers as we have been granted a government quota of 150 workers."
Aneka Jaringan has an order book of RM145.73 million as of 31 October 2022, with Malaysian operations contributing RM138.97 million and Indonesian operations contributing RM6.76 million.
As of 31 October 2022, the Group's tender book stood at RM969.45 million, with tenders in Malaysia valued at RM873.85 million and tenders in Indonesia valued at RM95.60 million.
Aneka Jaringan Holdings Berhad: 226 [BURSA: ANEKA], http://www.anekajaringan.com/
Copyright 2023 ACN Newswire. All rights reserved. (via SEAPRWire)